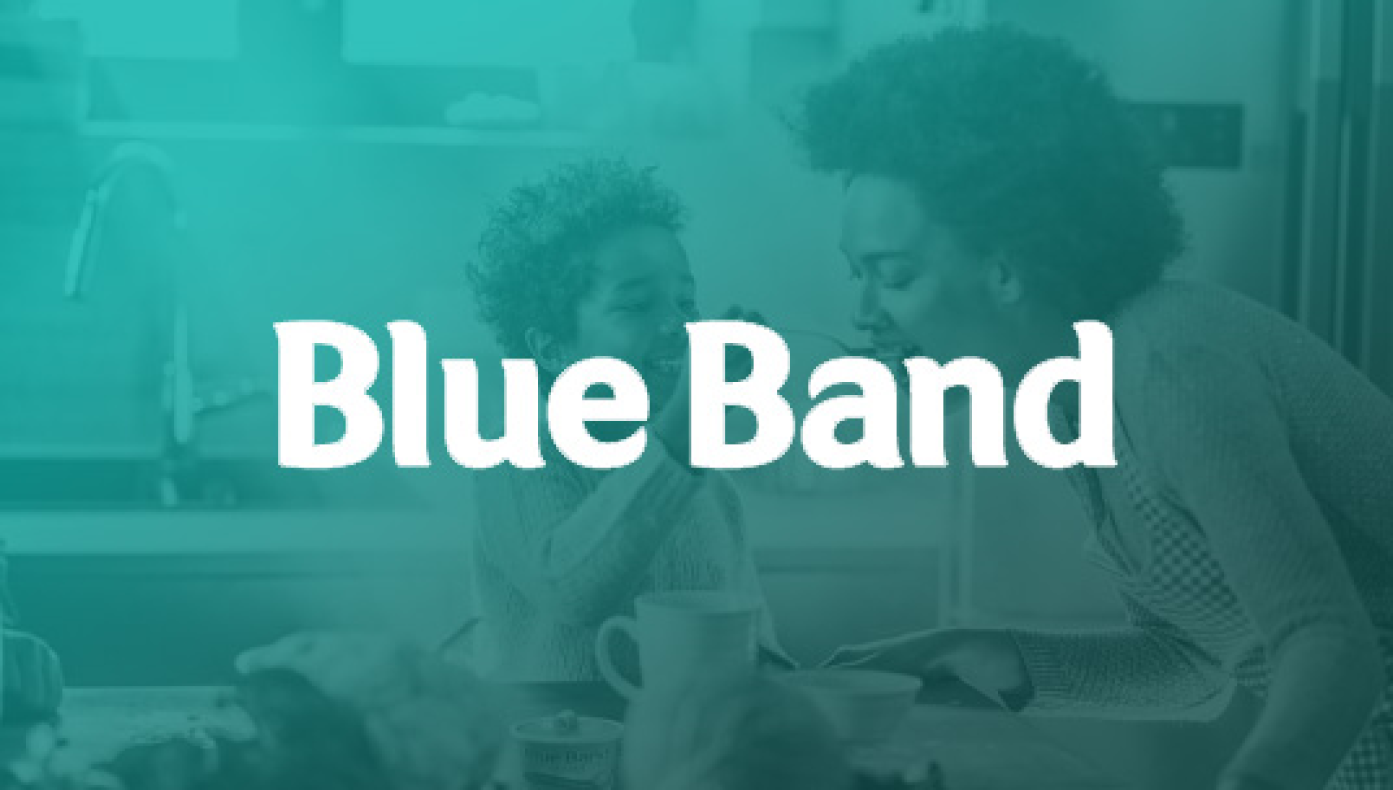 Campaign Overview
Blue Band partnered with us to introduce an engaging and interactive campaign that would educate consumers about the versatile uses of Blue Band products during the festive season. The primary objective was to increase the uptake of Blue Band products during the festive season. Recognizing the importance of offering value beyond just the product, the campaign looked to create a memorable and highly engaging experience for consumers to foster a stronger connection between Blue Band and its target audience.
Solution
Our innovative solution for the campaign revolved around the implementation of conversational ads. These ads utilized chat bot technology that offered users an immersive experience within the ad itself. The ads initiated interactive conversations with the target audience, which included mothers, parents, caregivers, food enthusiasts, and individuals visiting supermarkets, malls, and shopping centers around major towns in Kenya. The campaign's focus was also on individuals aged 24 and above, who held an interest in cooking and food preparation. By tailoring the campaign to reach individuals with purchasing power and a penchant for culinary creativity, we ensured that the engagement was not only relevant but also impactful.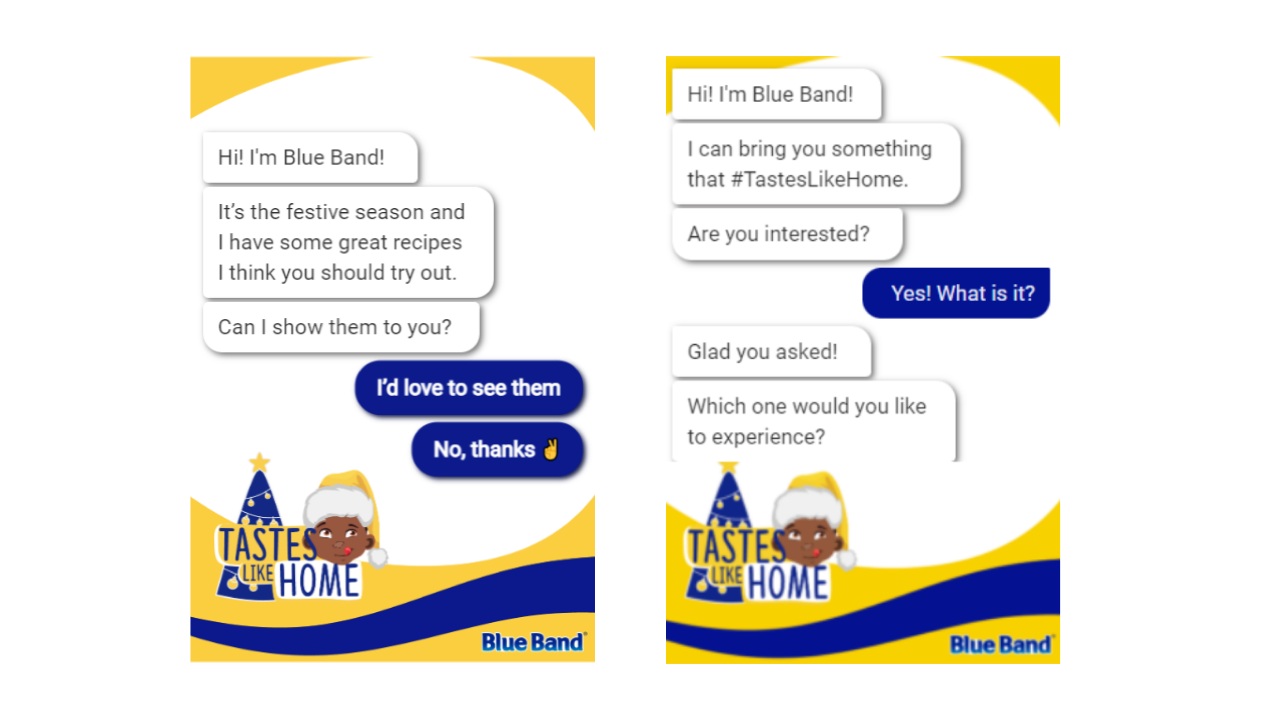 Results
The conversational ads initiated vibrant conversations, resulting in a substantial number of interactions where the engagement rate surpassed expectations. The campaign also provided valuable data on user interactions and preferences that enabled Blue Band to tailor future marketing strategies and optimize campaigns effectively using the feedback collected. We were able to monitor important user interaction metrics such as:
Response overview: 60.54% proceeded with the conversation
Avg. time spent per conversation: <15sec per session
Avg. count of engagements: 300,154 engagements
Carousel engagements: 50,482 engagements
Beyond the numbers, another campaign's success was deeply rooted in its ability to nurture a sense of belonging and tradition. Blue Band's legacy as a household name, spanning generations, was also showcased through the campaign. The campaign tapped into the heart of Christmas traditions, highlighting how Blue Band had been woven into family recipes and celebrations. This shared culinary heritage not only reinforced a sense of belonging among family members but also showcased Blue Band's role as a unifying element across generations.